The Mansion at Russian Creep
by Fadrian Bartley
---
On the remote island of Russian Creep
a castaway washed ashore wounded and weak.
Upon his awaken such place he has never seen,
not familiar to his eyes, and neither has he ever been.

He struggled to stand, but from his feet he bled,
with the buzzing sound he constantly heard in his head.
stranded at the shore, but no one seem to be at bay,
no ship approaches, or anyone on their way.

He became unconscious and fell to the ground,
Then woke and found himself chained and tied down.
To a basement in a mansion thats where he was,
with antique items and dirty old rugs.

Swiftly and quietly appears a mysterious girl,
with the appearance of what seems nothing from this world.
Infront of a huge mirror she brushes her hair,
While the lost victim sat quietly and trembled in fear.

She combed her hair with hums in her voice,
And softly she spoke
"You are here to make a choice".

Strangely her lengthy hair had reach to the ground,
And there was silence, no traces of sound.
But he struggled to free himself from the fetters and chains,
within the metaphorical presence
Of thunder and rain.

The child started to laugh
and this is what she says,
"On Russian Creep you stranded for days!"
"This world is your subconscious"
"And through this mirror is your only way!"

As he listen to the words that spilled from her lips,
he saw a diamond bracelet fell from her wrist.
Her tears became dark,
and the flesh of her started to depart.
Her very reflection went up in smoke
And the beautiful mirror fell down and broke.

He struggled and shouted but no one could hear,
Down from the basement is all a soundless fear.
There were noises in walls,
and shadows of little children play within the empty hall.
He looked around with dreaded expectation,
But only to be accompanied with strange phenomenon.

Finally awaken from a dream it seems
terrified in himself he wondered what it means.
But the occurrence endless and out of a dream it follow,
Through the dreadful catastrophe
And sleepy hollow.

---
© 2020 Fadrian Bartley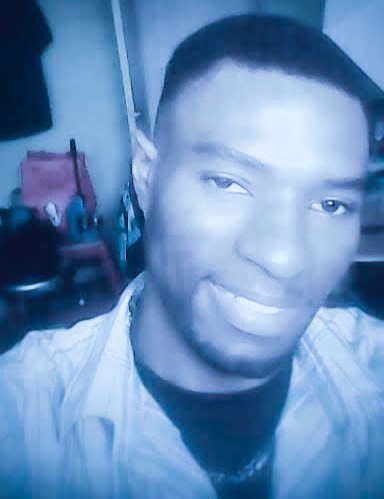 Fadrian Bartley is a poet from Kingston Jamaica, his work can be seen at the wildsound film festival, the horrorzine web magazine in April 2019 and Spring 2020
Fadrian is also a customer service representative, and front desk agent who oftentime writes in his spare time at his window during the night. He can be reach on Facebook page at. Thepoetryhotel or ig@artexerexes
Find more by Fadrian Bartley in the Author Index.
Comment on this story in the Aphelion Forum
Return to Aphelion's Index page.